text.skipToContent
text.skipToNavigation
VALUE TIRES
Purchasing a new set of tires can be an overwhelming experience, and deciding which tire meets your driving and monetary needs takes effort.

Pep Boys can help you make that decision.

Before buying a new set of tires, there are a few things to consider and questions to ask yourself.
Your Driving Needs & Habits
It's important to outline how often and far you drive daily. Consider the types of roads you typically travel, and weather conditions you encounter such as rain, snow, and ice. Ask yourself how important ride comfort and road noise is to you. New tires will impact both to varying degrees.
Determine Your Budget
Once you've determined your driving needs and habits, figure out how much you can realistically spend on a new set of tires. A bigger budget will allow for more options ranging from mid-tier to high-end tires while a smaller one might restrict your options.
Additionally, determine how many tires you need to purchase since buying two tires might be cheaper than buying four new tires. Keep in mind that purchasing two new tires will have a different impact than buying four new ones.
Other Factors to Consider
After determining your driving needs and habits and budget, you look at the warranty offerings for any tire that you're considering. Most manufacturers include a warranty that covers many but not all defects, and Pep Boys offers a mileage warranty that could cover additional issues that you might encounter.
Lastly, it might be worthwhile to read any of the customer reviews that exist on the tire. Reviews are often left by someone who has purchased and used the tire, and they might even include some best uses and ways to extend the tire's lifespan.
Although price is important, what you really want is the best value for your money, and Pep Boys is here to help with the best brands at great prices to provide maximum value for you and your car.
Our Recommendations
Kumho Ecsta 4X II KU22
An all-season, ultra-high performance tire, the Kumho Ecsta 4X II KU22 was created for those who are driven to drive. Able to handle any road condition, the Ecsta 4X II KU22 features stiff trade blocks that hold shape around tight curves and corners while also delivered a smooth, quiet ride.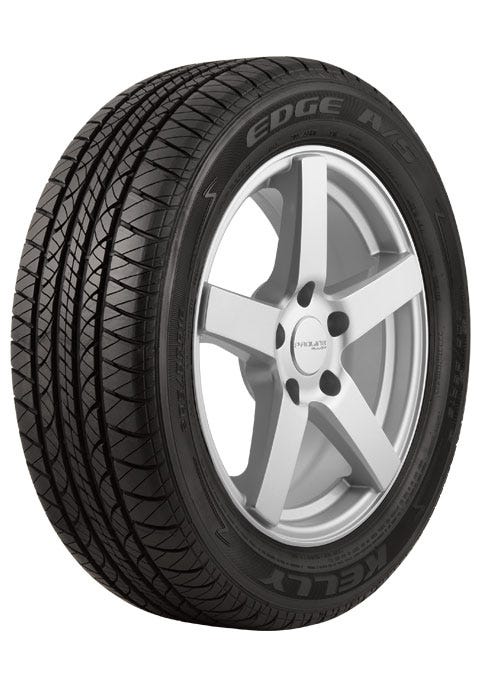 Kelly Edge A/S
A hardworking, quality tire, the Kelly Edge A/S features enhanced all-season traction for everyday driving, enhanced tread grip with grooves that evacuate water away from the tire, and superior handling in wet and dry conditions thanks to a proven tread pattern.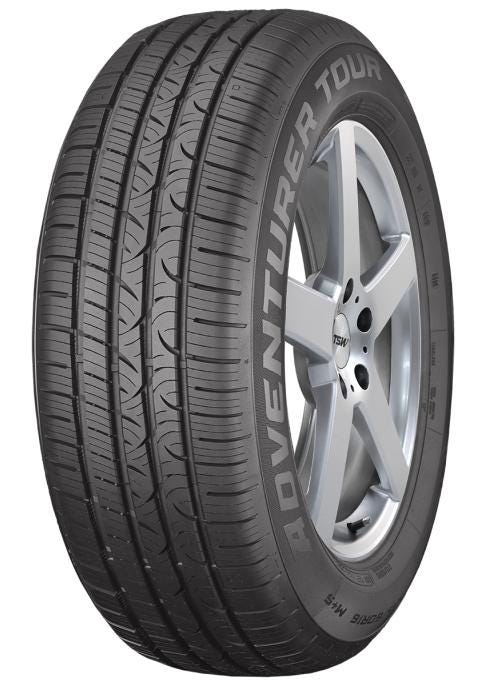 Cooper Adventurer Tour
The Cooper Adventurer Tour line is the newest member of the Adventurer family and was designed for coupes, sedans, and crossovers. Combining a smooth, quiet ride with responsive handling, the Cooper Adventurer Tour also boasts superior cornering stability for maximum traction in all weather conditions.
If you're looking to save even more money without sacrificing quality, these tires might be the best option for you:
Starfire RS-C 2.0
The RS-C 2.0 from Starfire is designed for the budget conscious customer who still desires great performance in all four seasons. These tires provide excellent water evacuation, which is helpful for driving on wet and slippery roads.
Definity HP100
The HP100 is a high performance tire from Definity that provides a stable ride while reducing road noise. These tires feature four straight, wide grooves to reduce hydroplaning.
In addition to passenger tires, Pep Boys offers a wide selection of great tires for your truck or SUV. Here are three that we recommend:
Futura Scrambler
The Scrambler is an all-season, entry level tire for light trucks and SUVs that delivers year-round traction. Open grooves allow for good traction on wet surfaces and a lower sidewall provides enhanced handling and stability.
Kumho Crugen HT51
An all-season tire, the Crugen HT51 is a light truck tire from Kumho that's designed to perform in all-weather conditions. Featuring 3D sipes, the Crugen HT51 provides maximum grip and braking performance on snow-covered roads.
Cooper Adventurer H/T
The Adventurer H/T is a highway light truck tire from Cooper which provides all-season performance and dependable wear. Providing enhanced wet and winter traction, the Adventurer H/T features increased tread stability that helps to prevent abnormal wear.
Getting the most out of your tires on the road is important, and getting the most value for your money is equally important when it comes to purchasing your next set of tires. With the top brands - such as Kumho, Falken, Futura, Goodyear, Cooper - at great prices, our tire experts can help you select the best set of tires for your car and budget.