text.skipToContent
text.skipToNavigation
3 Tips for Driving in Winter Conditions from Pep Boys
How Well Do You Know Your Car ?
Is this your first winter together, or are you well acquainted with one another? Either way, it's important to know the ins and outs of your car's ability to handle the snow.
For starters, you should determine if you have front or all-wheel drive, anti-lock brakes and stability and handling control.
Take note of what kind of tires your car is rocking. Are they winter tires? Are they known for their traction in the snow? Take the Penny Test to make sure your tires' tread depth is where it should be.
Test drive your car in an empty parking lot on a snowy day, just to make sure.
Stock Up On Supplies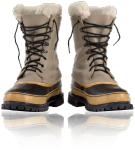 Winter Boots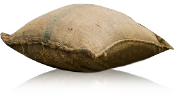 Sandbag
Driving in the snow doesn't have to be intimidating, just make sure you and your vehicle are prepared. If you think it's time to get your car checked out before the next snow fall, schedule an appointment with your local Pep Boys.