text.skipToContent
text.skipToNavigation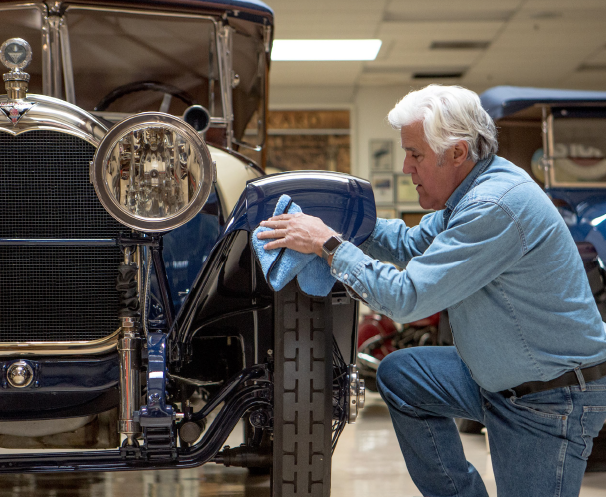 Jay Leno may best be known for his work in late-night comedy television, but his true passion lies in cars. Whether it's the latest hyper-car or a forgotten relic, over the years, Jay has gathered a distinguished and extensive collection of automobiles and motorcycles.
Keeping a collection like Jay's clean is no easy task and Jay found a gap in the market when trying to find cleaning supplies that would meet his expectations. Jay's solution was created right in his own Garage, where he developed detailing chemicals, tools and accessories that work, and are easy to use.
New Premium Line of Advanced Vehicle Care Products by Jay Leno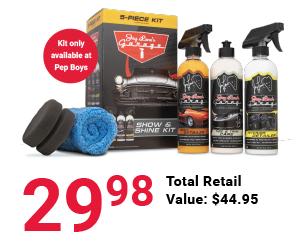 Quick Detailer
A detailing spray formulated to provide unsurpassed slickness and shine in one easy application. Used to help remove light fingerprints, smudges, water spots, and light dust. Used to maintain waxed surfaces between washes.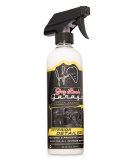 Interior Detailer
A gentle formula designed to aid in the cleaning of sensitive interior surfaces and safe for use on plastic, rubber, vinyl and leather surfaces.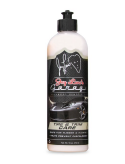 Trim & Tire Care
A tire and trim dressing that is scientifically engineered to produce a deep, long-lasting shine on rubber, vinyl and plastic trim. The waterborne formulation provides anti-static properties that help repel dust and grime, while UV Protection helps shield against the harmful effects of the sun.

YoYo Foam Applicator
Used to apply cremes and conditioners; perfect for applying dressings to tires and trim sections.

Plush Microfiber Towel
Soft and plush premium microfiber towel that will not scratch your vehicle's finish. Use JLG's Quick Detailer for best results.